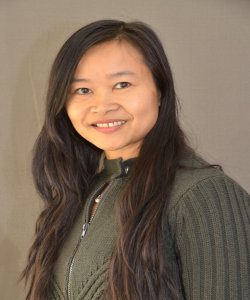 Elsa Poon
piotadmin
OT I Life Care Planner
Elsa is proficient in both Mandarin and Cantonese and  has been a qualified Occupational Therapist in practice within the province of Ontario since 1994.  She is registered and in good standing with the College of Occupational Therapists of Ontario, is a member of the Ontario Society of Occupational Therapists, and is  qualified as an ADP Authorizer.  She is certified in Key Methods (1997), in the Arcon system(2006) on Functional Abilities Evaluations, and obtained certification from the Roy Matheson Industrial Rehabilitation Program1995.
She attended conferences and seminars on Acquired and Traumatic Brain Injury, Spinal Cord Injuries, Orthopaedic injuries, Chronic pain and the Assessment of Attendant Care Needs.  She is also trained through the University of Florida as a Life Care Planner.
Elsa has over 15 years experience in evaluating the physical, functional and psychosocial abilities of injured individuals; and providing  treatments to restore functions for clients who are limited in their activities of daily living resulting from musculoskeletal, neurological, cognitive or psychological impairments.
Elsa specializes in Work Site Assessments, Ergonomic Assessments, Return to Work Programs, Work Hardening programs, Functional Abilities Evaluations, Home Assessments, Attendant Care Assessments, Future Cost of Care Analysis, catastrophic case management of traumatic brain and orthopaedic injury, and discharge / future care planning.
.