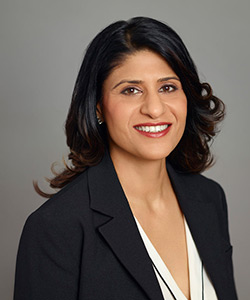 Arvinder Gaya, BSc. OT
Arvinder Gaya
Founder I Managing Director
Arvinder Gaya is Founder and Clinical Director of PiOT (Personal Injury Occupational Therapy Inc.). A graduate of the University of Toronto, Arvinder has over 25 years of experience working as a Registered Occupational Therapist. She is a member of the Ontario Society of Occupational Therapists and the Canadian Association of Occupational Therapists. Arvinder also sits on the board of directors of the Brain Injury Association of York Region.
Arvinder has extensive experience in community-based rehabilitation with clients who have sustained traumatic and acquired brain injuries, spinal cord injuries, chronic pain and various orthopaedic injuries as well as psychosocial issues. Her clinical experience has been in both the public and private sectors working with CCAC's, WSIB as well as the auto insurance industry.
Since 2001, Arvinder has occupied a variety of leadership and management roles. As the Clinical Training & Development Specialist at COTA Health, she supervised and provided clinical training to over 300 Registered Occupational Therapists. Prior to founding PiOT, Arvinder was the principal and Clinical Director of AG Occupational Therapy Services Inc., providing occupational therapy to individuals injured in motor vehicle accidents.
Arvinder has contributed to various research studies and co-published several papers and books in the field of occupational therapy, and brain injury rehabilitation. She is co-author of the SAFER Home Assessment tool. She has also been involved in the education of OT students and has held a status appointment with the University of Toronto.
During her spare time, Arvinder enjoys spending time with her family, travelling, hiking and canoeing.