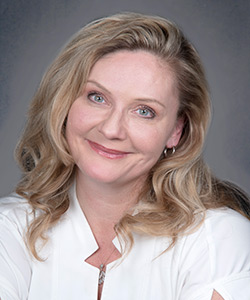 Maike McCaskell
piotadmin
OT, Case Manager, Life Care Planner
Maike McCaskell is a graduate of McMaster University, Maike has over 28 years of clinical experience working as a Registered Occupational Therapist, Case Manager and Life Care Planner.
She has obtained additional certifications related to vocational assessment and treatment (Workwell), addictions management (Concurrent Disorder Certificate; obtained via CAMH and the University of Toronto) as well as Trauma Counseling/Post Traumatic Stress Management (Trauma Counseling Certificate from the Hincks Dellcrest Centre, Gail Appel Institute of Toronto) and practical intervention strategies for anxiety, depression and grief management via The Crisis and Trauma Resource Institute.
Maike has extensive experience in community-based rehabilitation with clients who have sustained traumatic and acquired brain injuries, chronic pain and various orthopaedic injuries. She has clinical experience in both the public and private sectors, working with CCAC's, WSIB, and the auto insurance industry. As well, she has experience in medical legal assessment and has given expert testimony for the courts.
Since 1998, Maike has occupied a variety of leadership and management roles. As a teaching associate with McMaster University and through her prior rehabilitation practice, she has supervised and provided clinical training to numerous Occupational Therapy, Occupational Therapy Assistant and Kinesiology students (McMaster University, University of Toronto, Mohawk College and the University of Waterloo).
During her spare time, Maike enjoys spending time with her family, travelling, hiking, home decorating and design.