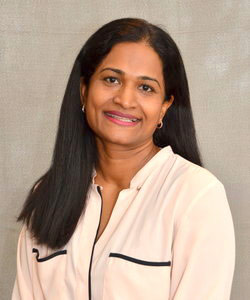 Sarah Milton
piotadmin
OT I Case Manager
Sarah is a registered member in good standing with the College of Occupational Therapists of Ontario. She is also a member of the Ontario Society of Occupational Therapists (OSOT), Canadian Association of Occupational Therapist (CAOT), World Federation of Occupational Therapist (WFOT) and All India Occupational Therapy Association (AIOTA). She holds a PhD in Occupational Therapy Clinical Education (2010), Master of Science in Occupational Therapy in Advanced Neurosciences (2002), Master of Science in psychology (2004) and Bachelor of Occupational Therapy (1997). She is a Registered Assistive Devices Program (ADP) authorizer for seating and mobility with Ministry Of Health and Long Term Care, Ontario.
For the past 17 years, Sarah has worked as an Occupational Therapist in community private practice, as well as in acute and rehabilitation hospitals and long term care facilities. Her clinical work includes providing treatment to restore optimal functional outcome for clients recovering from various physical injuries, acquired and traumatic brain injuries and other neurological conditions, based in hospital and community neuro-rehabilitation settings. She incorporates recent advances and evidence based research to evaluate the physical, cognitive and psychosocial and functional abilities of injured individuals. Sarah has worked in the auto sector, conducting community-based assessments including attendant care, comprehensive cognitive, work site, psycho-social, job site analysis, ergonomic and in-home functional needs. Sarah also works as Care Coordinator in a hospital, where she has developed expertise in hospital discharge planning, case management, creating and implementing return to work/school/activities of daily living programs. She is skilled in navigating all available resources within the Local Health Integration Network, Ontario.
Sarah has been involved in research projects in the area of trauma, neurological injury and rehabilitation and lectured at national and international conferences. Her research activities have been published in many international journals.
Sarah is proficient in Tamil, Malayalam and Hindi.