"Do you feel like you can't keep up?  Are you overwhelmed, overworked with not enough time to take care of yourself, spend with loved ones or to do things that bring you joy.  If that sounds like you, I understand how you feel. I was living the same way until I started practicing IntenSati.  IntenSati is a powerful proven method to help you take charge of your mind, your body and your life".
Arvinder Gaya | IntenSati Leader, Founder & CEO, PiOT Occupational Therapy Services
---
---
What is IntenSati all about…
IntenSati is a life-changing, spiritual exercise practice that combines movement with positive affirmations. It will help you harness your attention, set clear intentions and take inspired action so that you can live a happier and healthier life.  The practice teaches you how to enhance your physical, emotional and spiritual states.  The ultimate goal is to establish new neuropathways in your brain to make it easier and faster to shift to these empowering positive states more often and at will.
In this IntenSati class you will learn how to: 
 Uplift your energy and interrupt your stress response
 Manage your mind and focus your thoughts
 Exercise your body
 Retrain your brain
 Connect with our intenSati community of inspiring people who are committed to self-growth
Meet your IntenSati Leader: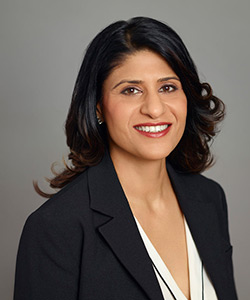 Arvinder Gaya has dedicated her life to helping people thrive.  As an occupational therapist (OT), founder and CEO of PiOT Inc. she has helped thousands of individuals recover from mental and physical illness for the past 25 years.  Through her work as an OT and her own personal struggle with anxiety, she became obsessed with how she could help people not only recover and survive, but to enable them to consciously create their lives in a way that they experience higher levels of life satisfaction and happiness.
Arvinder found a powerful tool in IntenSati.  Along with obtaining her certification as a practitioner in Applied Positive Psychology, Arvinder obtained her certification as an IntenSati leader in 2015.  Since then she has been teaching the IntenSati method to empower communities, businesses, school boards, women's groups and non-profit organizations.
From the start of COVID-19 in March 2020, Arvinder has been leading a free virtual IntenSati class every Sunday at 10:30 to help others cope during this challenging time. With her virtual class, Arvinder has uplifted individuals all over the world with their mental, physical and spiritual wellbeing.
---
The first time I joined IntenSati, I didn't know what to expect. A workout combining a cardio workout with positive affirmations was new for me, but after the first class I noticed immediate physical and mental benefits. The positive affirmations stuck with me throughout the week and came to mind whenever I had a negative thought. The physical benefits have also been good, and my arms and legs are sore every week. Arvinder is a selfless and grounded coach and her positivity is infectious. I really enjoy the teachings in the meditation at the end of class as well. I look forward to class and each week. Thank you, Arvinder!
Sondra Laurent-Michel, dietitian
I really enjoy Instensati led by Arvinder Gaya.  The body movements combined with affirmations are extremely unique to any class out there today.  I always feel mentally and physically charged after her class to take on whatever life throws at me!
Salomeh Redjvani, Chiropractor
I love these classes! They help bring together the mind & body in a way that is so unique. The mantras Arvinder has us all say in class with a matching body movement really grounds me in my own life as well as connects us all together. I can't wait for Sunday's class because It sets the tone for my whole week. I'm considering training myself after taking the first class! Thank you!
Katie Richardson
---