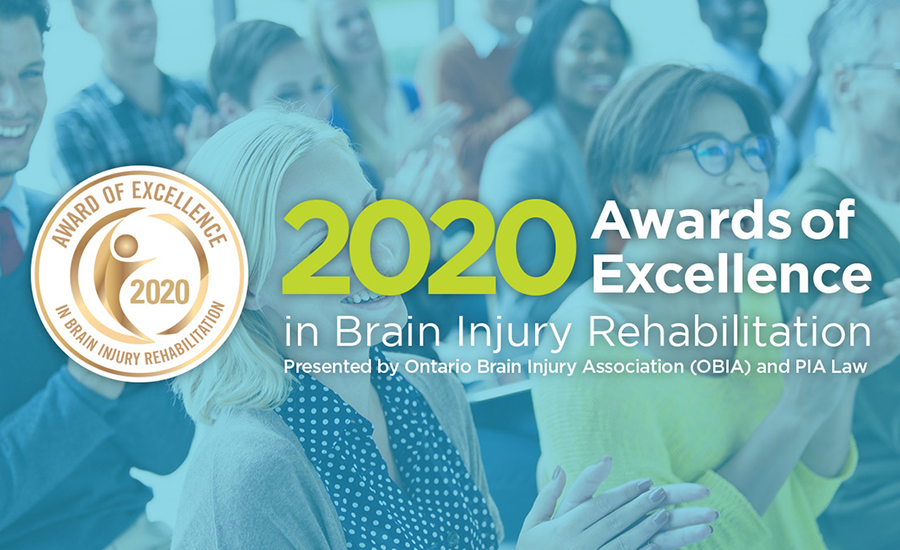 25 Aug

2020 Awards of Excellence in Brain Injury Rehabilitation

We are honoured and excited to announce that PiOT Occupational Therapy Services has been nominated for the prestigious 2020 Rehabilitation Company of the Year by the Ontario Brain Injury Association and PIA Lawyers!

It's humbling that our team is being recognized for our hard work as we help our clients recover from injuries and advocate for their needs, especially during the COVID-19 pandemic.

A win like this further establishes us as a provincial leader in rehabilitation and opens up additional opportunities to help more people heal from their injuries. Can you help us make this happen?

You can vote for PiOT by following these simple steps:
Enter your email address. (You won't be added to a mailing list. There's a limit of one vote per email address.)
Scroll to the "2020 REHABILITATION COMPANY OF THE YEAR NOMINEES" section near the bottom.
Check the box next to "PiOT Occupational Therapy Services."
Click the "Vote" button at the bottom.
The judges are also taking testimonials into consideration to determine the winner. If you have worked with PiOT or have been one of our clients, could please share your positive experience in the comments section here: https://aoe.pialaw.ca/archives/nominees/piot-occupational-therapy-services
Voting ends on August 31. Thank you for your support and casting your vote today!