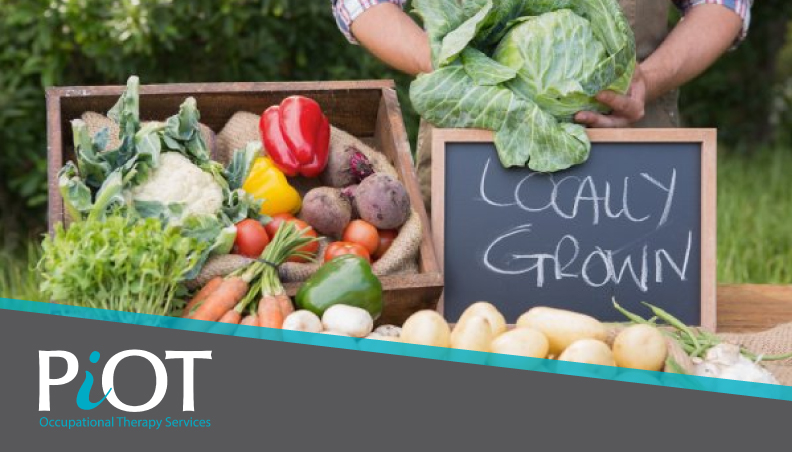 20 Sep

The Most Delicious Time of the Year

Part I – Getting Back On Track

The beginning of the new school year is a good time to restart routines that may have fallen behind during the warm days of summer.   With holidays and a general loosening of lifestyle behaviours during the summer months, it was too easy to slide into some nutritional routines that were less than ideal.  Sometimes you just didn't feel like cooking, and it was so much easier to order takeout food, or to grab a less healthy treat.

The late summer growing season is a perfect time to support your health and recovery by evaluating your nutritional needs.  We are fortunate that Ontario has many farms and can provide fresh produce to local stores and markets.  During September and throughout the fall is the ideal time to take advantage of the plentiful supply of local delicious fruits and vegetables available in stores, farmer's markets and backyards.  Tomatoes, peppers, cucumbers, beans and other vegetables and herbs are plentiful after the hot summer.  The fresh flavours make it easy to re-establish the essential diet habits necessary for your recovery.   The benefits of proper nutrition are crucial as your body may require additional nutrients, beyond what would normally be required, in order to heal and recover.

Taking advantage of the harvest is about more than eating.  The autumn season is a fantastic time to re-engage in activities in your community.  Mother Nature has provided many outdoor activities to enjoy.  Apple orchards, vineyards and pumpkin patches are perfect places for exercising at your own pace.  You can bend and squat while searching for the perfect pumpkin, or stretch and reach for that juicy apple.  Enjoy the fresh air and scenery before a walk back at your own pace to the market, where newly grown fruits and vegetables and homemade goods are usually sold.  Farmer's markets will allow you to walk outdoors, experiencing sights and smells of fresh produce. Engage in discussions with farmers and growers who are always eager to tell you about their products.  You are bound to learn something new.

Even the usual grocery stores that you visit year round seem a little more exciting at this time of the year.  Organizing your shopping lists or store visits can be a more adventurous experience in the fall.  Do some research and find out about fruits and vegetables that might be unfamiliar to you.  Try to add some of these new varieties that you may not have tried yet, you may be pleasantly surprised at how good they taste.  Learning about these tasty treats can encourage you to explore ideas on how to incorporate them and add variety to your diet as you increase your nutrients.

Next month, Part 2 of The Most Delicious Time of the Year will have tips and ideas for making the most of the foods of the fall harvest.