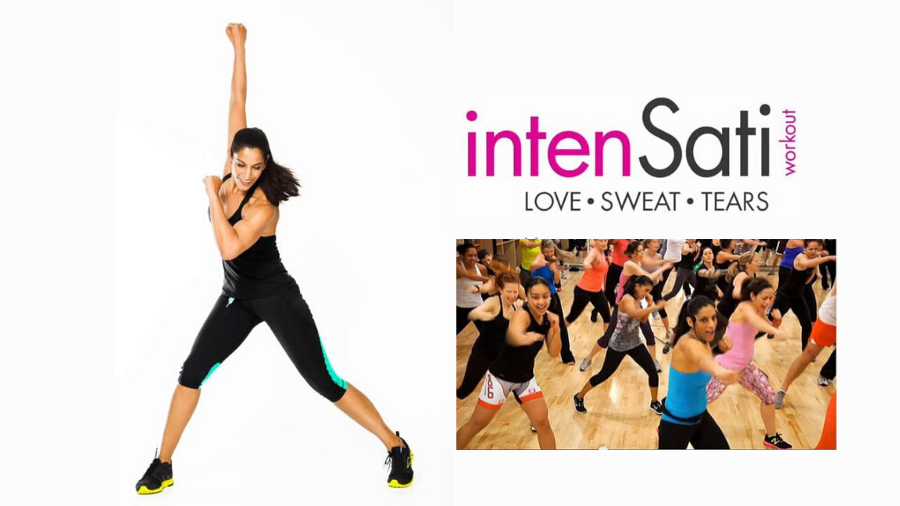 24 Feb

Get Energized About Your Life and Business with IntenSati

IntenSati – Energize YourSelf Energize Your Business Luncheon Workshop:

The first time Arvinder Gaya tried an IntenSati class in 2015, she knew she had to find a way to incorporate the practice into her life and her work. Fast-forward 5 years and she is not only a certified instructor teaching weekly classes to members of her local community in Aurora; she is also designing workshops to help business owners harness the power of IntenSati to improve wellness in the workplace.

IntenSati was created by world-renowned mind-body expert, fitness trailblazer, mother and wife, Patricia Moreno with the intention to create a spiritual, empowering exercise practice that is both effective and uplifting. Moreno calls it a life-changing workout that will help you learn to harness your attention, set clear intentions and take inspired action so that you can live a happier and healthier life.

It's no wonder then that IntenSati is such a natural fit for the founder and director of PiOT Occupational Therapy. Arvinder's passion for helping people live better, more fulfilling lives has guided her 25-year career helping people with disabilities do what's important to them.

"Teaching IntenSati not only energizes me, it gives me the opportunity to share that energy with others," says Arvinder. "I tell my OT clients that with hard work and support, an improved life is within reach. I feel like I am delivering that same message each time I teach an IntenSati class," says Arvinder.

Later this month, Arvinder will be teaching an IntenSati class as part of a networking luncheon for business women in the Aurora area. The IntenSati – Energize YourSelf Energize Your Business Luncheon Workshop Sponsored by PiOT Occupational Therapy Services is taking place on Wednesday, February 26, 2020 from 11 a.m. – 1 p.m. at DISH Events on 212 Earl Stewart Drive, in Aurora.

Arvinder invites women business owners in Aurora and surrounding areas to join her for an empower lunch. Participants should get ready to move their body, mind and soul during an hour-long IntenSati class (think dance meets kickboxing meets yoga). Afterwards, they will enjoy a healthy, delicious lunch and an opportunity to connect with other inspiring women business owners from the community.
What: IntenSati – Energize YourSelf Energize Your Business Luncheon Workshop
Date: Wednesday, February 26
Time: 11 am – 1 pm  
Location: DISH Events, 212 Earl Stewart Drive, #2B, Aurora, ON L4G 6V7
Cost: $40
Space is limited. Register early to avoid disappointment.
Learn more about the class and event.
Buy TICKETS now!
#EnergizeYourSelfAurora #EnergizeYourBusinessAurora