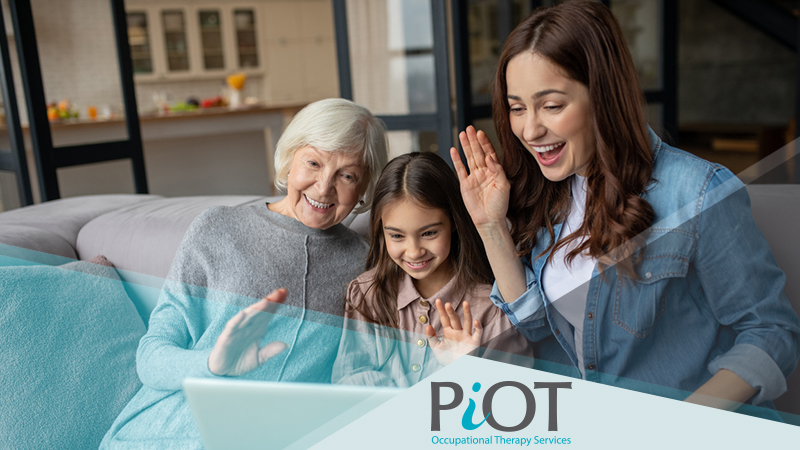 16 Feb

Snowbirds Grounded – Winter Tips for Safety at Home

Perhaps your usual winter plans didn't happen as planned this year. Instead of enjoying a sunny warm winter escape, you are enduring the cold weather. As if that is not bad enough, because of the pandemic, you are dealing with a stay at home situation. You are probably spending more time than usual indoors with limited interactions in the community and are likely experiencing some disruptions to your daily routines. While we adapt to the ever changing rules, we must make sure that we are safe inside our homes as we spend more time inside our homes during the winter.

Here are some tips:
If you live independently, set up a buddy system with a friend, neighbour or family member. Since we are all in the same situation, everyone will welcome a chance to connect on a regular basis by phone or on line. A regularly scheduled short check-in will lift your spirits and also be an easy way to communicate any needs or questions you may have. No one wants to be a burden on someone else, however, it will seem like less of an intrusion if you are regularly talking to them.
Watch out for hazards that can lead to falls. Make sure that the floors, stairs and walkways within your home are clutter free. All scatter rugs should be taped securely to the floor or removed altogether. Regularly used items should be placed within easy reach to avoid unnecessary climbing and stretching to reach them. Wobbly furniture should be repaired or removed. Particularly during bad weather, make sure that if anyone enters the home with wet boots, that all melted snow is wiped up quickly. Additionally, you might be wearing warmer indoor slippers or socks, be sure that they have non-slip treads on the bottom to avoid slipping.
Limit visitors to your home. Essential Health care professionals are well versed in protocols for home visits during COVID, practising hand washing procedures and using masks, gowns, face shields, etc. as required. Some of your regular in home appointments may now be able to be conducted as virtual or telephone visits so you do not have to leave home. (For help arranging this or for more information, please contact your Occupational Therapist or other healthcare provider.) Other visitors, however, such as cleaning services, delivery people, neighbours, etc. should be carefully monitored in the home. As welcome as company would be, now is not the time to socialize in person. Sharing a visit, or a meal is not recommended at this time, as social distancing and other safety measures may not be practised as they should. Non-essential home repairs requiring tradespeople working in your home should be delayed until restrictions are lifted.
Keep up your nutrition. When you live independently, it is easy to slip into the "tea and toast" diet. Isolating indoors in colder weather, you may not feel like cooking for one, yet with limited exercise opportunities, you must pay even closer attention to your nutritional needs than you normally would. You may not want to cook just for yourself, and your nutrition may suffer. This may be the perfect opportunity to try some making some new recipes, or reviving some old traditional ones. Make your meals an enjoyable time of your day, use the fancy cups and good plates. Prepare nutrient dense, delicious meals for yourself. Cook some large pots of soups and stews so some can be frozen for ready to serve hot meals at another time. There are many delivery services available so you can have groceries delivered to you without having to go to the store. If you prefer not to, or are unable to do your own cooking, there are services available which deliver partially prepared or ready prepared meals that can be geared towards your particular dietary needs.
Keep your mind active. Although many community activities are paused, there are still many things to do from home. Many activities have shifted to an online format, from book clubs to exercise classes. In person social gatherings have temporarily been replaced by online Zoom get-togethers, where you can see and talk to the participants as if they are there with you. There are also many hands on activities to partake in to help keep your mind active, such as crosswords, Sudoku, jigsaw puzzles and card games. This may be the right time to indulge in some hobbies of interest, perhaps some indoor gardening, or craft projects that you have always wanted to try. Do not underestimate the benefits of simply picking up and reading a good book. There is no limit to the knowledge you can gain. The actual relaxing feeling of turning the pages of a book, especially while looking outside at the cold weather, can be quite comforting.
Staying safe inside in the wintertime can be a quiet, reflective time, although admittedly, we are missing our times in the warmer climates. Soon enough, this year's colder snowy weather, like the pandemic, will hopefully soon be a thing of the past and we can look forward to more enjoyable times ahead.